Usage detail
Overview
Grade Chart
Usage detail
Product Safety Information
Introduction
MIRASON™ is a low density polyethylene (LDPE) produced through high-pressure radical polymerization, first manufactured through a process developed by the US-based DuPont in 1962.
Polymerization method
High pressure process
High pressure process
Classification
Low density:
LDPE
Low density:
LLDPE
Medium density:
MDPE
High density:
HDPE
Autoclave
Tubular
Molecular structure
Main chain: (-CH2-CH2-)n
Long-chain branching
Short-chain branching
Density (kg/㎡)
915 - 930
910 - 930
935 - 940
945 - 970
Melting point (ºC)
105 - 116
115 - 123
124 - 126
127 - 135
Impact strength
✕ - ◯
◎
△ - ◯
✕
Transparency
Semi-transparent
Transparent
Transparent
Semi-transparent
Opaque
Rigidity
Flexible
Flexible
Somewhat rigid
Rigid
Features
Excellent electrical insulation, water resistance, chemical resistance and low temperature impact strength
Additive-free grades are possible
Good moldability (extrusion lamination)
Good moldability (inflation)
Poor moldability (extrusion equipment, bubble stability) (particularly LLDPE), good ductility
← Swipe →
Features
Due to its molecular structure, MIRASON™ has long-chain branches not found in other olefin resins, and has a characteristically large melt elasticity. Chemically, it also has good thermal stability and is widely used in the packaging materials fields such as films processed with various methods, as well as the industrial materials fields including hollow molded containers and electrical wire sheathing.
MIRASON™
Grade
Test item
MFR
Density
Tensile stress at break
Tensile elongation at break
Bend elasticity
Durometer
D hardness/th>
Vicat softening temperature
Melting point
Main applications
Food hygiene
◯: Listed (acquired), ✕: Not listed (not acquired) - : Unknown
1) Dow-Mitsui Polychemicals has not conducted an elution test using a food simulant-solvent.
2) Even if it is listed (acquired), there may be various restrictions and other requirements, please make sure to confirm the details with us.
3) Food hygiene information does not necessarily reflect the latest version of each law or regulation (including voluntary standards). Please be sure to confirm the details with us.
Measurement method
JIS
K7210:1999
(190℃, 2.16 kg load)
JIS K7112
:1999
JIS
K7161-2/1A/50
:2014
JIS
K7161-2/1A/50
:2014
JIS K7171
:2016
JIS K 7215
:1986
JIS K7206
:1999
(DSC)
Unit
g/10min
kg/㎥
Mpa
%
Mpa
℃
℃
MHLW Positive
Lists
JCII Center JHOSPA Type
Confirmation Certificate
US
FDA 21CFR
European
PIM
11P
7
918
11
100
154
51
89
108
Regular packaging
◯
◯
◯
◯
68P
23
918
10
130
146
51
86
106
Injection and extrusion molding
◯
◯
◯
◯
F9673P
1
919
14
90
172
55
93
110
Regular packaging
◯
◯
◯
◯
B319
0.3
921
19
520
336
11
56
109
Hollow molding
◯
◯
◯
◯
50P
2
920
15
90
184
53
97
110
Injection and extrusion molding
◯
◯
◯
◯
3530
0.2
924
20
670
407
57
102
113
Electric wire
◯
✕
-
◯
← Swipe →
·Note: The displayed data are typical values and cannot be used as standard values.
·Only typical grades are listed in this table. Please contact Dow-Mitsui Polychemicals to inquire if other grades are available.
Specimen Preparation Methods and Test Methods Regulations for PE (JIS K 6922-2)
Japanese Industrial Standards JIS K 6922-2
Plastics - Polyethylene (PE)
Materials for Molding and Extrusion - Part 2: Methods of Preparing Test Specimens and Determining Properties
For PE with MFR of 1g/10min or more, the specimen shall be prepared by injection molding.
For PE with MFR less than 1g/10min, prepare specimens by compression molding.
Mechanical properties: Tensile properties are specified in JIS K 7161-2 for test method and JIS K 7139 for test specimen.
Specimen specifications for PE during tensile testing (JIS K 7139)
Japanese Industrial Standards JIS K 7139
Plastics - Test Specimens
Injection molding of test specimens shall be performed in accordance with the provisions of JIS K 7152-1 or JIS K 7154-1. (Molding method and conditions specified)
Compression molding of test pieces shall be in accordance with JIS K 7151 or ISO 295. (Method and conditions for molding)
Type A1 specimens (injection molded multi-purpose specimens) should be used for testing.
Test condition regulations for PE during tensile testing (JIS K 7161-2)
Japanese Industrial Standards JIS K 7161-2:2014 (ISO 527-2:2012)
Plastics - Determination of Tensile Properties - Part 2: Test Conditions for Molded, Extruded and Cast Plastics
Use multipurpose specimens of Type 1A if the specimens are directly mold-formed, or Type 1B if the specimens are prepared by machining. Specimen 1A may be compression molded. When small specimens are used, JIS K 7139 shall be used.
The type of test specimen and test speed shall be as follows Tensile test JIS K 7161-2/1A/50
Usage detail
MIRASON™ is used as a material for the following kinds of products.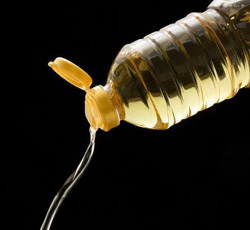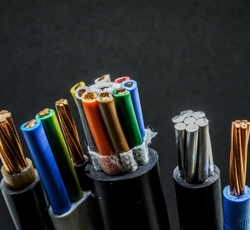 Product Safety Information
1. Medical applications
Please do not use this product for permanent implantation in the human body or for medical applications involving a state of permanent contact with bodily fluids or human tissue (in this case, permanent means 30 days or more.)
Additionally, please consult with Dow-Mitsui Polychemicals in advance if you wish to use the product for other medical applications, such as for a medical device as defined in the Act on Securing Quality, Efficacy and Safety of Products Including Pharmaceuticals and Medical Devices.
2. Food packaging applications
Please contact Dow-Mitsui Polychemicals regarding the state of inclusion in (conformity to) domestic and overseas laws or regulations regarding food utensils, containers and packaging materials.